Adidas and the University of Nebraska unveil a new red uniform for the Huskers
What happens when a University and one of the world's biggest sportswear and lifestyle brands join hands? They come up with eye-candy, blood-red eye-candy to be precise! The University of Nebraska and Adidas together came up with this swanky new uniform for the Nebraska football team, the Huskers. Called the Red Rising TECHFIT football uniforms, these will be worn by the jolly folks who represent Nebraska on the football field on the 27th of September for the homecoming match against Illinois. The uniform is specially designed to celebrate the 125th year of Nebraska football.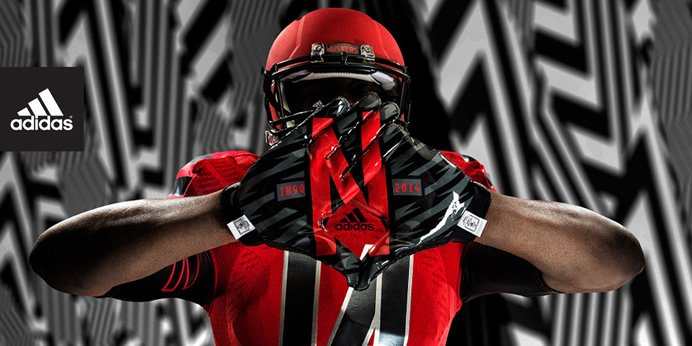 The all-red uniform sports black metallic stripes on the jersey and pant. On its back, the uniform has ultra-light black and silver metallic numbers while a large Nebraska "N" adorns the front, on the chest of the TECHFIT compression base layer. Besides being extremely cool to look at, the new Nebraska uniform also packs TECHFIT Shockweb technology and is the only true compression uniform system in the industry. For the uninitiated, the Adidas TECHFIT Shockweb technology fits tighter to the body, helping players with agility, while increasing speed and the range of motion. Complete with a matching red helmet that includes a black grill, the uniform is a sure win for the huskers!
---
---
---