Audi packs R18 LeMans Race cars with AMOLED rear-view "mirrors"
Audi loves adding dashes of technology to its cars and at this season's Le Mans 24 Hour race, the German automaker is all set to make a point. The Audi R18 cars built for the race will use an AMOLED digital rear view mirror helping drivers enjoy a clearer view of those coming up behind. Also, this will be the first time a technology as such will be used in a closed LMP sports prototype, and given the fact that such cars sport a low central-seating arrangement, monocoque structures and mid-engines, a technology boost as such is bound to help drivers.


Also, conventional mirrors can hamper a car's aerodynamics and are practically useless during the darker hours when the weather decides to go drenched for which an AMOLED rear-view with a tiny camera hooked on as such is indeed the next best bet!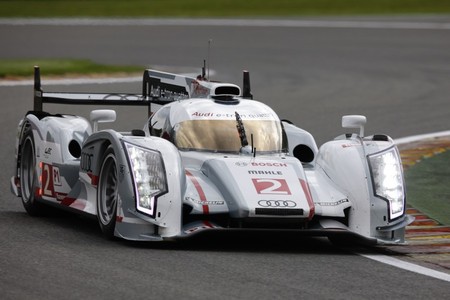 [Gizmag]