Operate your smartphone with soaked hands with this kitchen timer that has a touch pen tip

While working in the kitchen or doing dishes, the phone starts ringing and we have to scamper to get our hands dry to operate the touchscreen. Admit it; we all have been in that situation. A Japanese company named Elecom has come up with a brilliant product to deal with the problem. Elecom has introduced a new kitchen timer named 'Elecook (Erekukku)' with a touch pen 'KTG-TPK01' built into it. The left side of the timer is pointy and has the touch pen made up of silicone rubber and it can be easily operated with wet hands.

The body of the kitchen timer is made of ABS plastic and has a built-in magnet which helps it to be stuck onto a refrigerator door. It is petite in size and measures 74 × 16.5 × 41mm and weighs just 26g. It is powered LR44 button cell battery and is priced at 2280 Yen ($23 approximately).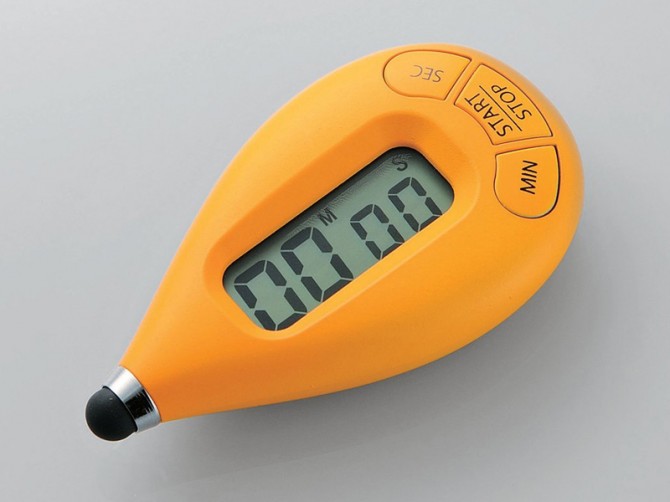 [Via – Impress]
---
---
---