Ferrari FXX Evoluzione blazes at Italy's Mugello racetrack

Ever come across a red stallion? No? Then let me present to you the latest FXX Evoluzione from Ferrari. The Italian auto brand has unveiled its stunning FXX Evoluzione, which is basically the "further evolution of the FXX program that places 'client test drivers' behind the wheel of developmental test beds to try out new equipment for Ferrari." Schumacher himself has unveiedl the car, having sporadically participated in the program over the past two years. Taking its first steps at Ferrari World Finals at Italy's Mugello racetrack, a V12 engine raised its output to 860 HP and 9,500 rpm. Plus the shift times are down to a lightning-fast 60 milliseconds. A real beast in disguise!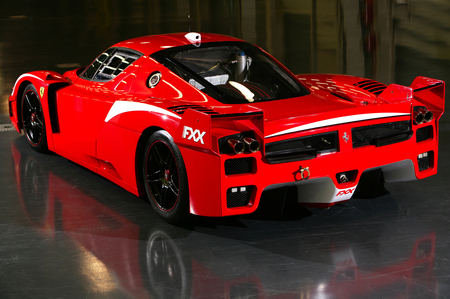 All in all it means that the FXX Evoluzione can now lap the company's private Fiorano test track two seconds faster than its predecessor at 1 min 16 sec. The kit can be retrofitted to any of the 20 FXXs that took place in the program until now, and includes participation in a renewed program that will take these most extreme machines to two events each in North America, Europe and Asia each year over the next two years. Autoblog has rightly put "Money may not be able to buy you happiness, but it can buy you a seat as a Ferrari test driver".


Via – Luxurylaunches
---
---
---