Fujifilm blends series to introduce Instax Mini 90 Neoclassic instant camera
If Retro tech is your thing then you're going to love Fujifilm's latest offering which is mix of their X-Series and Instax brands. The result of combining these two brands is a totally cool and retro styled instant camera called the Instax Mini 90 Neoclassic, a long but fitting title. Hey if Polaroid is making a comeback with their Instagramicon like Socialmatic camera, then there's plenty of room for more. Instax was just as popular as the good old Polaroid since the 1990's the combination of the two ranges will offer photobuffs so much more than just a nostalgic feel.


The Mini 90 Neoclassic model will come equipped with quite a few handy settings and modes that include Double Exposure mode (combining two separate images into one frame), Valve mode (low expose nigh shots with light trail effects), Kids mode (for moving objects), 10-second exposures with multiple exposures and shutter speeds of up to 1/400 of a second and much more. The company has also incorporated a 60mm f/12 lens. Just as you'd expect, you can snap a pic and instantly have it printed out from the built in printer. Of course, like days of old, it'll take a few minutes before it's fully developed and ready for your fridge or locker door. The Mini 90 Neoclassic runs on a lithium-ion battery and features a set of modes and manual buttons at the rear for controlling various settings. It's hitting the Japanese market on September 20 and might also make it to the US in the Spring of 2014. It's priced at about $210 (20,000 YEN) with a 10-shot roll of film priced at about $7 (¥700).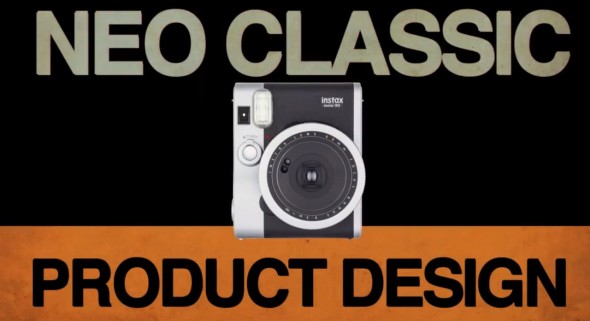 [Via – Pocket-Lint]
---
---
---