Gundam fans will love this, if you're one of those typical mech, toon, comic book and movie franchise aficionados then, as one report puts it, the hero will not always seem like the best bet. Sure they often get up after being beaten and save the day, but the bad guys always have better stuff, there's no denying it. They always dress better, in most cases are more suave and always, always have better tech. Well noone beats the Batman but that's another argument. For Gundam fans, the hero Amuro's arch nemeses from the early days of the series was Char Aznable another would-be conqueror of earth who's awesome tech has now been immortalised into a new Toyota's Auris.


The uber cool looking, bright red (in keeping with the mech of the series) customised five door hatchback, called the Auris Char's Customize, is fully loaded with all kinds of Gundam style goodies. To start off, the antenna is customised to look like the 'horns' or 'blades' that are usually seen atop Char's bots. From the fascia, side skirts, and rear bumper, this Auris is decked out to give passer-by's a real thrill and that goes double for the driver. It also features 20 millimetre-lowered ride height and upsized 18-inch wheels. Duchy of Zeon insignia have also replaced some of the traditional Toyota logos in a few places including the engine start button and the exclusive steering wheel. Even the dash board and in-car entertainment system are totally decked out on Char's colors and Gundam styled schemes. I personally love the "thruster ready" feature that shows up on the display that changes to the round eye of the Gundam series mecha bots. And to make it even cooler, Char himself will guide you on your way via the in-car GPS vaoice navigation system. Oddly, the famous anime villain will also provide helpful hints on not wasting gas etc.

Orders of the Char's Customize Auris began a couple of days ago and should be made available from the beginning of October. The price – US $10,600 (1,060,000 yen). It's about 50% more than the basic model but what did you except. Oppa Gandam Style!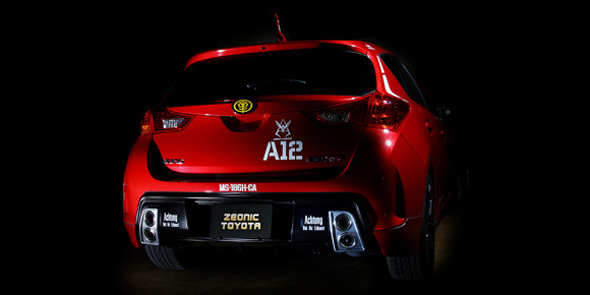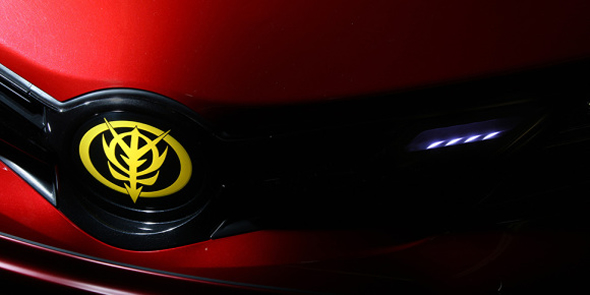 [Via - Rocketnews24]