It's almost forever that man has conceived of a small wearable pack that'll take him to the skies. Cartoons to sci-fi flicks including James Bond, jetpacks are ubiquitous, but somehow it has largely remained a dream than being turned into reality. It's not that we haven't tried; internet is deluged with fail video and hideous design interpretations. But a New Zealand based company really got our hopes up when it tested an actual usable jet-pack a couple of years back. Though it was a crude design with limited usability, but worry not, it's back with a re-engineered prototype which will soon go into production.


Peter Coker, the man behind Martin Aircraft Co., has given 30 years of his life chasing this dream. The latest prototype P12, as the name suggests, is his 12th design, and is a massive improvement from his previous attempt. The company got clearance from New Zealand's aviation authority to test the jetpack putting it into the microlight category.

It is powered by a tine 2.0 liter gasoline engine that weighs only 60 kg (132 lbs) and puts out 200 hp. The ducted fans provide extra stability and this jetpack can take off with a load of 330 kg (725 lbs) and attain an altitude of 3000 ft (900 m). It can reach a maximum speed of 46 mph and has a range of 20 miles. The company has been testing the prototype outdoors with a dummy as well as a test pilot. A video was released a few months back showing the jetpack in action. You can see how the incredibly noisy jetpack hovers over the ground with ease. Martin hopes to put the prototype into production by early next year and sell it with a price-tag of $100,000. It's already accepting pre-orders with a booking amount of $5000 and already more than 50 people have joined-in.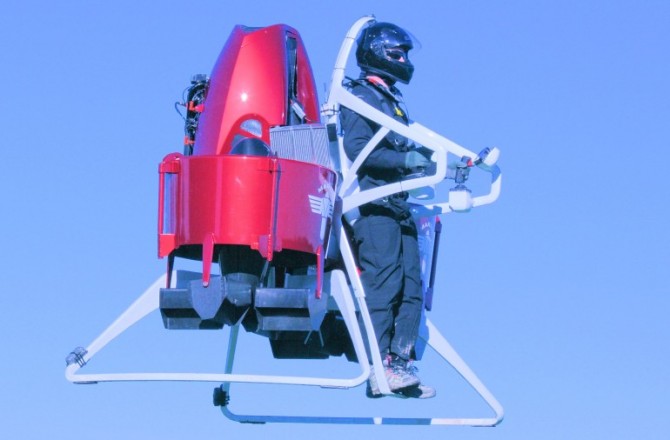 [Via – Gizmag]