The C1000 takes the title away from Xun Chi 138 as the world's smallest touch screen phone. The Golf is infact a watch phone and unlike previous watch phone it not bulky and heavy. It is a bit bigger than a normal men's watch and yet offers the functionalities of a multimedia phone. It offers triband GSM connectivity, Bluetooth with A2DP, 60 MB of onboard memory, 1.5 inch 260k color touchscreen supporting 176 x 220 resolution and a media player for audio and video playback. Unfortunately the world's smallest touch screen phone is not for you as it only supports Chinese character recognition.
(Image gallery after the jump)

Pricing and availability of the MB C1000 is not known yet.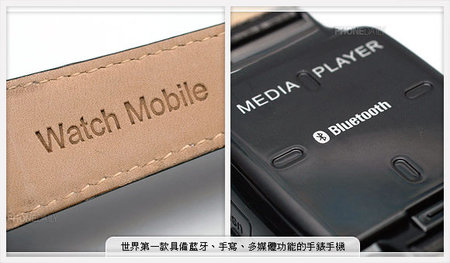 The tiny stylus is really cool.