Microsoft to unveil Cortana, the new voice-activated assistant for Windows Phone
If Androids and iOS devices come with a personal digital assistant, so must a Windows Phone! Microsoft recently announced its own version of a talkative and know-it-all assistant for phones running Windows. The new Windows Phone 8.1 update will come packed with the new service called Cortana. This will replace the current built-in Bing search functionality on Windows Phone 8.1 and will be just as capable as Siri and Google Now. Named after the Halo game series, Cortana will show up as a circular animated icon on the Windows Phone 8.1. This icon will animate every time a user interacts with Cortana.

Obviously, internet connectivity is required to bring Cortana to life. The voice-activated assistant can also be personalized to quite an extent to suit a Windows Phone user's preferences. One of the best touches Microsoft has given this digital assistant is its capability to call a user by a user-selected nickname. The system is currently being tested and will also probably be rechristened before it is made public and is put to use. The Cortana system will rely heftily on services like Bing, Foursquare, and others to make it just as practical and user-friendly as Google Now.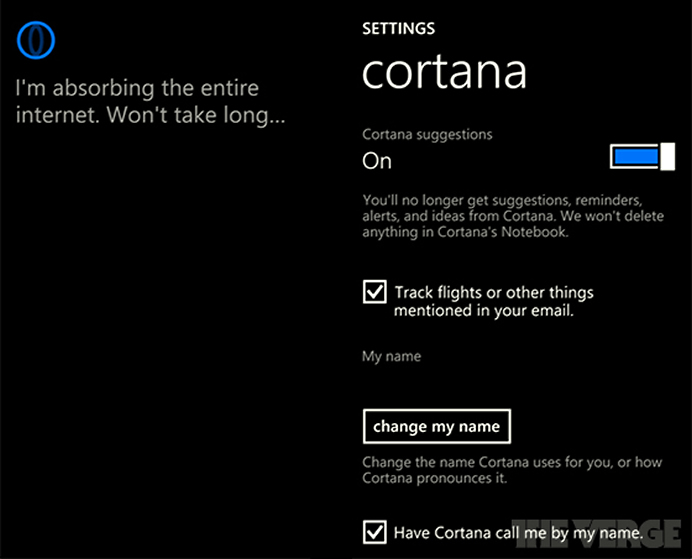 ---
---
---