Pop Desk retro smartphone accessory is for the truly old school

At work, we are well habituated to lifting receivers and solving the problems of the world. Now, with the entire takeover of smartphones, we miss the tangible delights of lifting a bulky handset and speaking into it, a problem well resolved by this cool accessory called the Pop Desk. Basically a smartphone stand, this one pretty much lives up to the need of reliving a distant past. If you are among those few who would vouch for old school over modern sleekness then this would seem to be the perfect antidote for you to deal with all the shiny new smartphones that are haunting our stores. The handset is good for health reasons too. With the ability to absorb 99% radiation you can be rest assured that the harm your modern marvels are causing is minimized.

The Pop Desk accessory works just fine with any 3.5mm jack. It would set you back $35 but imagine the fame you could draw to your desk before the novelty finally wears off.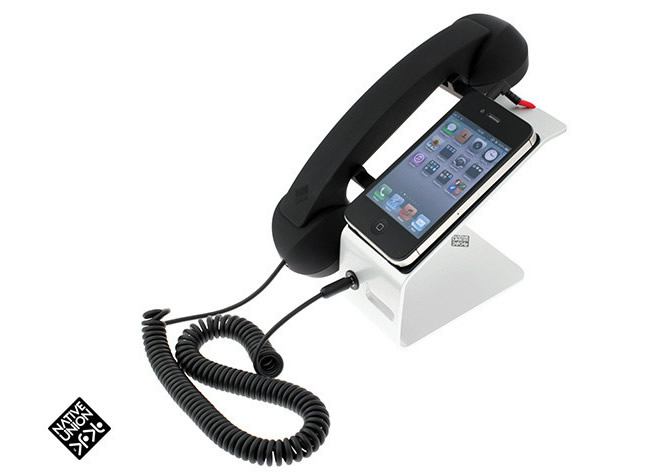 [Via - Designtaxi]
---
---
---