Razer introduces world's first mechanical keyboard switch for gamers
At this year's CES, Razer grabbed the headlines by showcasing their new modular gaming PC, Project Christine, but alongside there were rumors of a keyboard with mechanical switches designed especially for gamers. And finally, Razer has announced their new BlackWidow, BlackWidow Ultimate, and BlackWidow Tournament Edition keyboards which have the company's new mechanical key design. Calling it the world's first, Razer says their keyboard with the mechanical switches are different from the traditional mechanical switches which were originally designed for typing. Razer's multiple-award winning team of engineers designed the switch from ground-up keeping the needs of gamers in mind.


The Razer team researched to identify the optimal actuation distance for a gaming switch, and made the changes to a fraction of a millimeter. They also reduced the distance between the actuation and reset point by almost half to allow for faster, nimbler and more precise gaming commands. Razer also claims that the keyboard will last 10 million keystrokes longer than the standard mechanical switches. Available in two colors of orange and green, the BlackWidow keyboard series comes with a host of features including LED backlighting, media keys, five programmable macro keys, and USB and audio cable passthrough. It is available of Razer's official website with the prices starting at $79.99.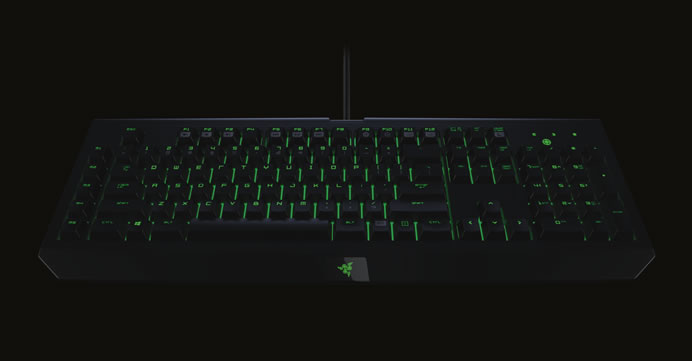 ---
---
---