Real shells double up as real iPhone amplifier, thanks to Kickstarter
Now that's shell shocking news. But everything seems a lot more possible with Kickstarter projects doing rounds these days. Call the Shellphone, the contraption makes use of a real Whelk shell that amplifies the volume of sound when held besides an iPhone speaker. The advantage? It makes use of no power adapters or batteries but instead, leverages the natural amplification that the shell is so well known for.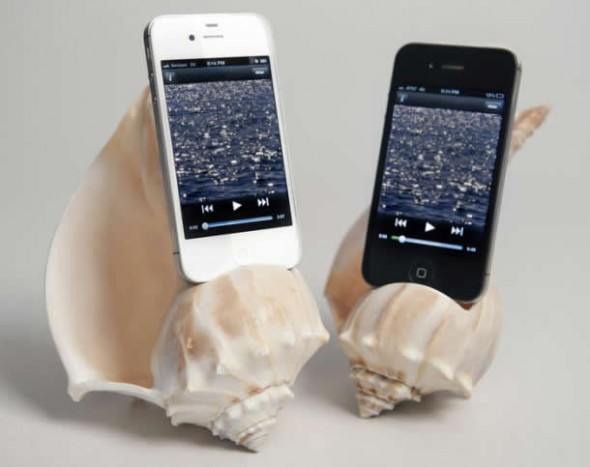 Now comes the catch. The Shellphone cannot really be made into what it is by picking a random shell off. It is hand-cut so as to ensure that it holds on to your device well, while at the same time making sure that all the niches are well utilized to transmit the sound. That's what makes it cost $60. The makers are inviting contributions to reach the sum of a whopping $10,000. We wish them luck.
[Cnet]