Rose EarDrops presented by Elecom from Japan

If bling-bling stuff doesn't allure you then Elecom has subtler but rosier alternative for you by the end of this month. Women love roses and that is a time-tested fact! So this time Elecom has unveiled its earphones shaped as the legendary flower – Rose. Now girls don't need to pierce their ears to dangle some floral ear-accessories this spring. They can now listen to their favorite tunes and also do-up their ears with these earphones. This fresh 'EAR DROPS ROSE' model is light compact and ideal for iPod, MP3 and CD players, portable radios, PC, audio or portable DVD players. The "EHP-AIN40 series" is shaped as the rose-bud and the "the EHP-AIN50″ as the blossom rose-flower; each in an array of six colors (white, pink, red, green, purple and black). It's easy to color-coordinate your earphones to compliment your music player or your outfit….or just your mood.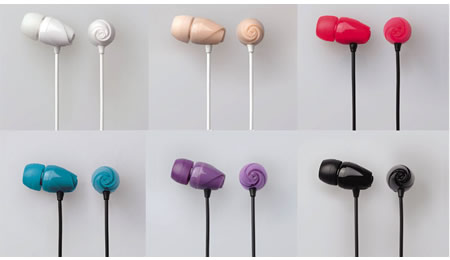 The headphones are of open air type and have a playback frequency zone ranging from 20Hz to 20kHz. These rosy earphones sell for 3,150 Yen (about $25) in Japan.


Via – Gizmodiva
---
---
---