Sony launches new AS100V action camera with strengthened body and improved shake correction
It feels so strange that just a few years back that video camera were these big things which were a hassle to operate and it was almost impossible to capture good quality videos until the equipment was priced a several thousand dollars. Fast forward a several years and now we have tiny action cams that can capture high quality videos up a mountain, on a bike or even under water. GoPro might the market leader in the class but now there are several options available that are equally good. Sony's HRD-AS15 model is a good contender but the Japanese brand has introduced a new action cam 'HDR-AS100V' which will available in Japan starting March 14.



The new action cam will be available in two versions; HDR-AS100V and HDR-AS100VR with live view remote control RM-LVR1. The former is priced at 33,000 Yen ($330 approx) where as the VR version is priced at 43,000 Yen ($430 approx). They both feature an improved camera shake correction function and image quality, as well as professional features such as XAVC S and more. In addition to the waterproof external bodyshell, the new cam has a drip-proof construction which meets the IPX4 standards. Along with the camera, Sony will also introduce three accessories for the AS100V that will be sold separately, which includes a hard lens protector, an arm kit and leash band to shoot videos while skiing and snowboarding.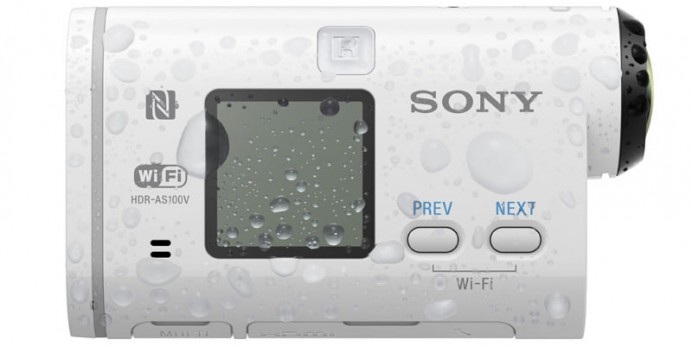 [Via – Impress]
---
---
---