The news of Sony's upcoming addition to their head mounted display (HMD) range i.e. the HMZ-T3 has been making big waves. Prior to their IFA launch, there's been word that the HMZ-T3 will get a few more very interesting tweaks and be available in another iteration called the HMZ-T3W. The 'W' at the end could stand for 'Wireless' which is exactly what this version brings to the table, sort of. Amidst a few more upgrades like improved clarity (but 720p resolution retained) of the OLED displays, specialized screen options for gaming and videos is Android smartphone connectivity via HDMI or MHL. These ports are placed on the battery pack that's designed to offer users up to about 3 hours of viewing. Naturally you can hook up the HMDI to any AV device hosting an HDMI out that would include your Blu Ray player or PS3, Xbox etc.


HD audio (new 32-bit DAC) with virtual 7.1 surround sound have also made their way to the newer editions of the Sony HMD. Other than improvements in viewing quality, the T3W will also support 3D video. Cosmetic changes like a cool matte black finish for the HMZ-T3 model and a sliver and black combo for the T3W have been revealed. The T3W is also about 10g lighter weighing in at 320g with some improved padding for a more comfortable wear.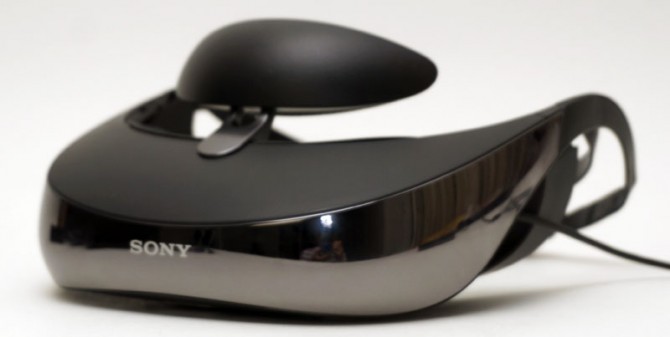 The problem with regarding the T3W as a wireless unit is that it in actuality it really isn't. The battery pack is still tethered to the visor albeit with a slimmer cable. The reality is that the set up isn't altogether completely wire-free. The Wireless HD mode assigned to the visor allows for content to be streamed to the unit without any picture quality degradation up to seven meters away The T3W is definitely a step up from the older T2 model. Both options will be on sale in Japan firstly for a price of $805 (80,000 YEN) for the T3 edition and $1005 (100,000 YEN) for the T3W model. The company has said that global availability of the devices are still in discussion.
[Via - Impress]