Take your job lying down with the Thanko inverted bed stand
Sitting up all day isn't good for the back, no matter how good your posture is, and especially if you're as lazy as a sloth. That's where the interesting Thanko inverted bed stand swings into action. It is basically a folding desk with a 70cm top panel, clips and a belt. It can handle a book or a laptop (weighing up to 5 kg) in place while you lie on your back and relax. You can plug the small fans on the table via USB, should the heating of the table cost you dear.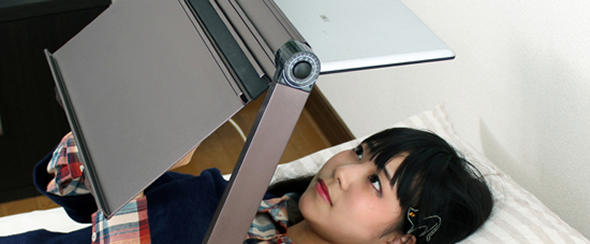 The Thanko table is available in two variants. The larger GORODE80 model costs 7,980 Yen ($86) while the smaller GORODE72 will cost 5,980 Yen ($64).